What you NEED to Know About Sourcing Poshmark Inventory in 2021
If there's one thing that I enjoy the most in my online selling business, it's buying my inventory. Buying inventory should be one of the core foundations of your online selling business because a lot of things highly depend on it:
Profitability: If you can find a source that can offer you very cheap but high-quality products, then you can definitely ensure your online shop's profitability.
Scalability: You can only scale your business if you can consistently profit from it. Otherwise, you might just find yourself looking for employment once your business fails to produce the income that you need.
Business Growth: If you have a dependable source of inventory then you can frequently post affordable and trendy products on Poshmark. Posting new items frequently on Poshmark will help you gain new followers and potential customers consistently.
Before Your Start Sourcing Out Your Inventory
I have been selling online for a few years and one of the reasons why I lost money when I first started was because of buying the 'Wrong Inventory.' So, before you start buying your merchandise, please think about these first:
Branding
If you are planning to sell online for a long time and if you want to do this not just as a side-hustle but as a full-time business, then think of the 'brand' that you want to build when you're buying your inventory.
Some of the questions that you should ask yourself includes (but not limited to):
What do you want your store to be known for?
Do you want to focus on plus-size garments, clothes for petite women, all-black outfits, etc?
What kind of inventory do you need to have in order to stand out amongst the crowd?
Do you want to focus on affordable authentic designer goods?
Target Market
Who is your target market?
If your target market is teens and young adults (Gen Z) which is the biggest market of Poshmark, do some research and find out the following:
Size range
Popular color palette
Design silhouettes
If you don't identify this early on, you might end up with a huge inventory that nobody wants to buy.
Price Range
Let's say your target market is teens and young adult, what do you think is the acceptable price range for this market segment.
Once you identified the price range of your target market, then you can easily make an estimate on how much your inventory should cost on a per-item basis.
Sourcing Costs
This is one thing that I missed including in my overall costing strategy. I only focused on the cost of my inventory and completely forgot to factor this in when I was starting.
Where will your inventory come from?
Will it come from local sources or international sources?
How much will it cost you to source out your inventory?
How much time will it take for the inventory to reach you?
How much time can you spend sourcing the items by yourself?
Once you have a clear understanding of these VERY important things, then you can start sourcing your merchandise.
Where to Get Your Poshmark Inventories
There can be so many sources for your Poshmark Inventories and some of them are: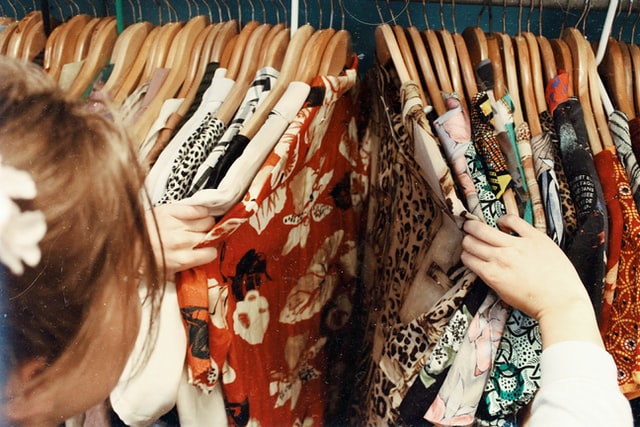 Your Own Closet
If you have clothes that you're not using anymore and if they are still in great condition, then do not hesitate to add them to your inventory. Just make sure that the clothes don't have any stains, tears, or holes in them.
Friends, Co-workers and Family Members
One of my initial sources of inventory, when I was just starting up, were my friends, co-workers, and family. Almost everyone we know has clothes, bags, and accessories that are just collecting dust in their respective closets.
This is also a great way to help your friends declutter and at the same time earn money from their unwanted clothes.
Ask your friends and family members if they can give those to you or if you can buy those at a very low price.
Thrift Stores and Surplus Shops
Thrift stores and surplus shops are my main source of inventory. When I was just starting up, I only buy from thrift stores close to where I live. Once my business grew, I started going to thrift stores in other towns and cities.
A few times a year, I also fly to other places just to buy new stocks. To help minimize my cost, I usually schedule my sourcing trips alongside my vacation trips. This is an awesome and very cost-efficient way to work and have a vacation at the same time.
Here's a tip, follow the social media accounts of the thrift stores and surplus shops in your area so you'll be easily notified if they have new stocks or if they go on sale. If they don't have any social media accounts, ask them if it would be possible to update you via email or via text.
Garage Sales and Flea Markets
I don't usually go to garage sales and flea markets if I'm sourcing for clothes. In my experience, they are not the best place for me to find trendy clothes to resell online. However, they are great for finding one-of-a-kind accessories, vintage garments, and vintage bags.
If you want to diversify your Poshmark closet or if you want to focus on vintage items, then I suggest that you also include garage sales and flea markets as part of your inventory sources.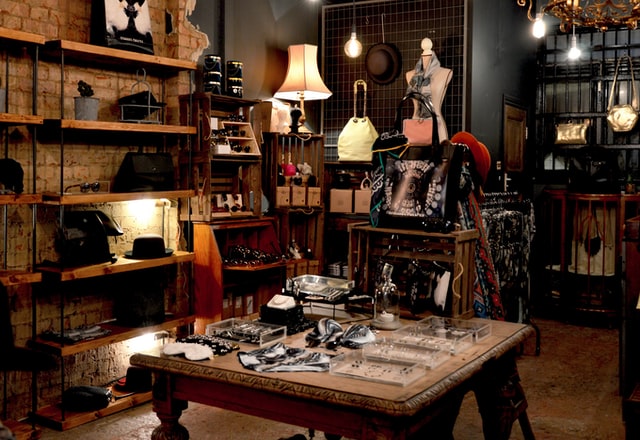 Online Marketplaces
You can also check Facebook Marketplace, Craigslist, and other similar websites for items to sell. In my experience though, I don't find them to be the best platforms to find cheap mid-level branded clothes to resell because usually, there's no room for profit anymore.
However, if you are looking for affordable designer pieces, then this might be one of your best bets. I've bought so many designer pieces online and I have profited handsomely from them.
Just a little caveat though, if you are not familiar with authentication, then I suggest that you don't buy designer goods online, at least until such time that you become more familiar with what an authentic item looks like.
This is because there are so many counterfeits nowadays and if you don't know what an authentic item looks like, you might end up getting a fake for the price of an authentic piece.
Other Retailers
If your planning to sell mid-level brands and some luxury designer goods, then you can also consider buying from discount retail stores such as TJ Maxx, Nordstrom Rack, etc.
Although you can be assured that the items are authentic, be ready to pay more for your inventory. They're definitely cheaper than the regular retail stores, but of course, they're way more expensive than other possible sources of your inventory such as thrift stores.
You can also check out the clearance racks in various shopping malls in your town. Some people are making a living from reselling items just from the items they get from clearance racks.
Again, before you go to the shopping malls, be sure of what to buy and who are you buying the items for in order to minimize accumulating unwanted inventories.
Other Online Sellers
Be on the lookout for other online sellers who are clearing out old stocks. You can find them on almost all online selling platforms such as Poshmark. When a seller clears out their old stocks, they usually sell these for a very low price.
They usually do this due to lack of storage, to give space for their new stocks, and to refresh their Poshmark closets.
It would also help if you build relationships with some of the biggest online sellers on Poshmark and other online selling websites. Send them a message and express your interest to buy their old stocks once they become available for sale.
You can also buy mystery boxes from other online sellers. Usually, mystery boxes contain multiple items, and you may be able to profit from them.
Just a little caveat though, be sure that you trust the online seller that you will be buying your mystery boxes from to ensure that you will receive items that are still worth reselling.
Online Wholesalers
If you have the financial capacity to buy in bulk and if you have the space to accommodate a large shipment then consider buying from an online wholesaler. An example of this is Alibaba.
You can also do a quick search to check wholesalers from countries that are known to be manufacturing hubs of garments such as China, Thailand, and India.
If you're not capable yet of buying in bulk, then consider this as part of your mid-term and long-term options for your online selling business.
Upcycle
If you have a knack for designing and sewing then consider upcycling clothes.
Upcycled clothes though are more popular on Depop than on Poshmark, you can cross-post between both websites anyway to maximize the chances of selling your creations.
Upcycled clothes tend to have a better profit margin because basically, you'll be factoring in your design and labor cost on the overall price of the item.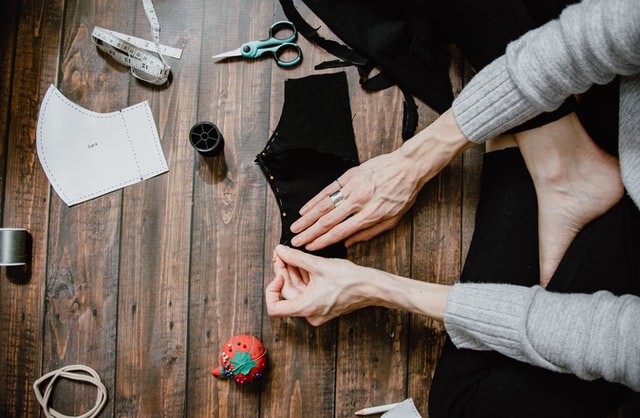 Final Thoughts
As I've said earlier, this is the best part of online selling. It's almost like getting paid to shop, right? And it's not just fun, it is also one of the most important aspects of your business.
If you do it right, then it will help you propel your business to unimaginable heights.
However, if you're not careful, then you might end up with a room full of unwanted clothes.
If you follow our tips carefully, then you can be assured that almost every purchase you make will not go to waste and will turn into profit.
You Might Also Like