Etsy vs Poshmark: Where Should You Be Selling?
Choosing which online selling platform to use can get overwhelming sometimes especially if you're new to the online selling industry. There are just too many great choices out there which makes choosing a bit confusing and sometimes, complicated.
If you're going to ask me, I have always advocated cross-posting because I've found great success in doing so. However, I do understand that not everyone has the time to create listings on multiple websites.
In this article, we will be comparing Etsy vs Poshmark to help you identify which one is more suited for your online selling business.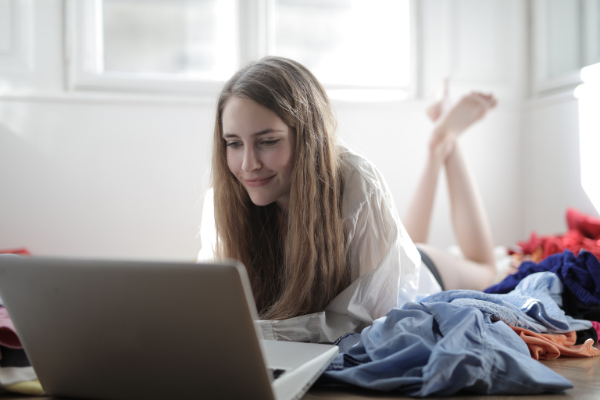 Etsy and Poshmark: Market and Demographics
According to Digital Commerce 360, Etsy has 60.27 Million buyers as of Q2 2020 which is at par with Poshmark's community members which is also at 60 Million.
However, even if their numbers are almost similar, they do have a different set of audience.
Poshmark caters mainly to Gen Z while Etsy is very popular among the Millennials.
This is something that you need to keep in mind. I highly suggest that when choosing the online platform to sell on, choose the one that is well suited to the type of merchandise that you'll be selling online.
Another key difference with their market coverage is, Poshmark caters to the US and Canada markets only while Etsy is available in 83 countries outside the US.
Etsy and Poshmark: What Sells the Most
Poshmark is known for trendy and very affordable items. Sure, you can sell almost anything on Poshmark as long as you adhere to their selling guidelines, but bear in mind that fashion is the hottest selling item on this website.
On the other hand, Etsy is a market known for a very targeted niche. Etsy specializes in vintage pieces and as well as handmade merchandise and craft supplies. It's not technically a curated marketplace because you can sell other stuff as well as long as it's not included in their Prohibited Items Policy.
Etsy vs Poshmark: Fees You Need to Know
One thing that most sellers love about Poshmark is the simplicity of its fee structure. Listing is free and you will only get charged on Poshmark if your item gets sold. If you sell an item under $15, the fee is a flat rate of $2.95. For sales above $15, the fee is 20% and you keep 80%.
It's a whole different story for Etsy. For starters, Etsy has a listing fee of $0.20 USD for each item that you list on Etsy.com or Etsy's mobile apps.
All sellers will be charged a listing fee regardless if your items sell or not unless you create a private listing. A private listing on Etsy means a listing for made-to-order pieces.
The outright listing fee does not apply to private listing and sellers will only be charged the listing fee when the private listing is sold.
On top of the listing fee, you will be charged a transaction fee of 5% for the items that get sold plus the amount you charge for shipping and gift wrapping.
Etsy also charges sellers for participation in Offsite Ads. All Sellers are automatically enrolled in Offsite Ads. Some sellers are able to opt-out of the program if they qualify with the criteria set by Etsy.
If you wish to see the complete fee list of Etsy, click here.
Etsy vs Poshmark: How Much Can You Earn
For the sake of simplicity, we will not be including the sales taxes, advertisement fee, gift wrapping fee, etc. We will just illustrate how much an online seller would earn from both platforms if we only factor in the following:
Cost of item
Listing Fee
Transaction Fee
Shipping Fee
Even though the shipping fee is often paid for by the buyer, it's included in the computation of the transaction fee for Etsy that's why we will also include this in our comparison chart.
Please also note that on the given examples below, Gross Profit is computed as:
For Etsy: Price Sold - Transaction Fee - Etsy Payment Fee
For Poshmark: Price Sold - Transaction Fee
We will also make some listing assumptions to make the comparison a bit more realistic:
Item: Vintage Shirt
Sold Price: $15 for Example #1 and $50 for Example #2
USPS Shipping for Etsy for 12.5" x 9.5" Envelope: $7.40 (LA 90001 - NYC 10001)
Poshmark Flat Rate for Shipping (< 5 lbs): $7.45
Listing Assumption: You didn't use any other paid listing option of Etsy
Payment Assumption: You'll be using Etsy Payment (3% + $0.25)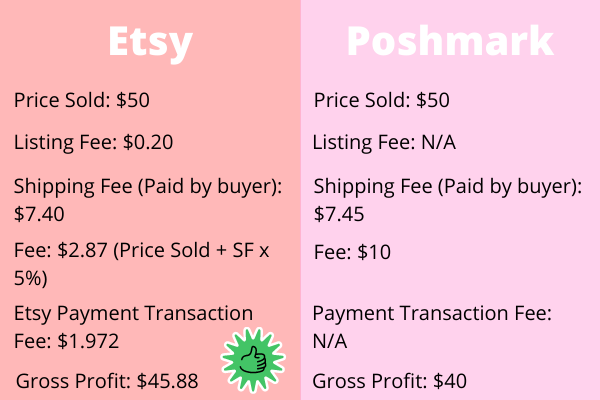 Even if you factor in the listing fee and the payment transaction fee, Etsy surprisingly came out cheaper with our two examples mainly because the flat fee for Poshmark is a bit high.
However, please also keep in mind that Etsy charges an Offsite Advertising fee which costs 12% or 15% of your total sales. And, as mentioned earlier, all sellers are automatically enrolled in Offsite Ads, unless you are qualified to opt-out.
Another thing to consider is, Etsy's listings expire after four months. This means that you have to sell your item within that time-period to maximize the money you paid for the listing or else you'll have to pay again for the listing fee.
How do Seller's Get Paid on Etsy and Poshmark
If you're located in the country eligible to use Etsy Payment then you'll have to use Etsy Payment, otherwise, you may use Paypal. Usually, it takes 3 -5 business days to process the payment and Etsy will deduct all the applicable fees prior to sending you the payment.
If you are using Paypal to receive the payment, then it will be outright. You will receive the payment sent by the customer and you have to pay Etsy for the applicable fees that you incurred in using their platform.
With Poshmark, payment is released within three days from the date your buyer receives and approves the shipment. If your package encounters some delay then your payment will also get delayed. If your package will
Etsy vs Poshmark: Shipping
The shipping process of Poshmark is pretty simple. They provide a flat rate of $7.45 for expedited shipping on all orders which is paid for by the buyer. All orders are shipped using United States Postal Service 1-3 day Priority Mail. As long as the total weight of the order does not exceed 5 lbs, it's just $7.45. Otherwise, any overweight costs are paid by the seller.
Poshmark also sends you a prepaid, pre-addressed USPS Priority Mail shipping label to your email address linked to your Poshmark account. Each label has a tracking number connected with the order for Poshmark to track on their end.
With Etsy, there are so many options when it comes to shipping. The shipping label is usually purchased by the seller at a discount. Available shipping labels include:
Australia Post
Canada Post
FedEx
Global Postal Shipping
USPS
Royal Mail
Buying your shipping labels from Etsy saves you a lot of time because:
You can buy and print the labels at the comfort of your home
The shipping address of your buyer will be pre-populated and the tracking number will automatically be added to the order
Your buyers will automatically be notified once you ship the items
You can avail of postal discounts and you can refund unused labels through Etsy
If you are shipping in bulk though, you might find the shipping fee of Poshmark more cost-efficient as long as you don't exceed 5 lbs.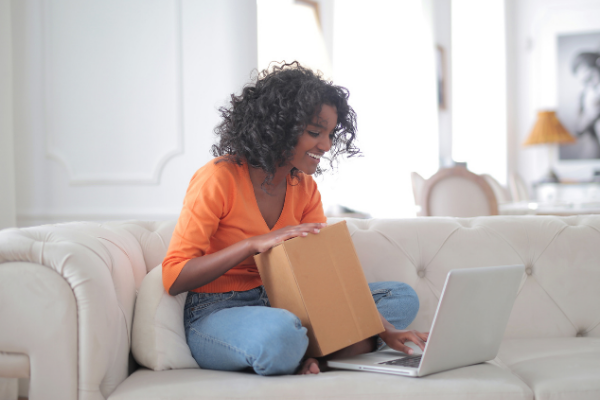 Etsy vs Poshmark: Returns and Refunds
Returns and refunds via Poshmark are a bit easier because basically, a customer needs to receive and approved an order before Poshmark release the payment to the seller.
If your customer has a complaint regarding the item that they have received from you, they will have to report it to Poshmark within three days from the date they received the item. Poshmark, will then contact you and work with you to resolve the complaint.
With Etsy, you as the seller is in charge of refunds, exchanges, and returns. Individual policies will vary from shop to shop. They do encourage their sellers to work with the buyers regarding any form of complaints.
When you open an Etsy shop, please make sure that you include in your account profile and listings description your return, refund, and exchange policy. Your policy should include the following information:
If you accept returns
Timeline for the returns
Cost of returning item (Will you pay for it or will your customer pay for it)
If you, however, sold an item to a customer living in the European Union, you will have to adhere to the EU Directive on Consumer Rights.
One thing that you will love about Etsy is, unlike Poshmark, you can communicate directly with your buyer via the Etsy website or the app.
Even though it will require more time and effort in dealing with returns on Etsy, you have a bit more control over the situation because you can communicate with the customer directly at any time of the day.
You can even minimize the chances of having an item returned to you if you encourage your customers to contact you directly if they have any questions or clarifications regarding the item that they wish to buy from your Etsy Store.
Etsy vs Poshmark: Ease of Use
Both platforms are easy to use and the main difference is, with Etsy, you can also upload a video of your item.
As I have mentioned earlier, Etsy also has a messaging feature that allows both parties to contact each other directly. This is one of the features that I personally look for in an online selling platform.
The only way for the buyer to contact you on Poshmark is by leaving a comment on your listing. These comments can be viewed by anyone and it's not an ideal way to communicate especially if you're dealing with an unsatisfied customer.
Poshmark main advantage over Etsy is in posts/lists marketing. With Poshmark, you can 'share' your own listing and also the listing of other sellers in order to promote your store.
You can also attend Posh Parties, which is a virtual online shopping event, to increase your chance of selling your items.
With Etsy, you are at the mercy of their algorithm, and you are also subject to an Offsite Ads fee (unless you are eligible to opt-out).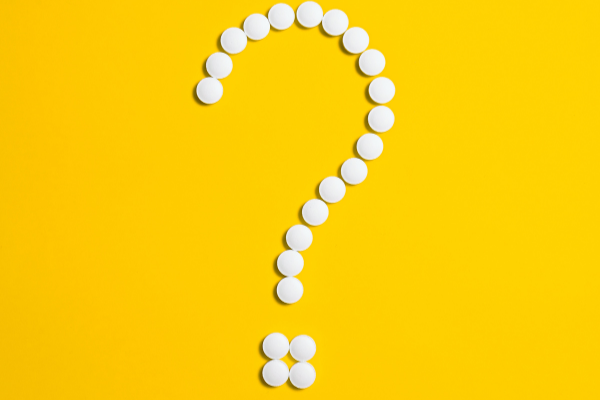 Final Thoughts: Which is better, Etsy or Poshmark?
Both platforms can help you succeed as an online seller since both of them have a huge market presence. Ultimately, it will all boil down to the type of product you're planning to sell and your target market.
Are you planning to sell vintage clothing, designer pieces, and handmade items? If you are, then you should list your items on Etsy.
Even though Etsy says that they're not a curated marketplace, they have a huge market looking for these kinds of items. And also, if you're thinking of selling internationally, then between the two, you can only do so with Etsy. Poshmark is only available (as of the time of writing) in the US and Canada.
If you're going to sell trendy and fashionable items for teenagers and young adults, then you might find more success in selling on Poshmark because this is their biggest market.
If you're going to sell a mixture of items then consider cross-posting to Etsy and Poshmark. Post your vintage items on Etsy and list your trendy items on Poshmark.
You Might Also Like