Understanding Poshmark's Algorithm in 2020
As a Poshmark seller, knowing how the platform's ranking algorithm works is essential to creating a successful business. Understanding how the Poshmark ranks items in the feed is a crucial component of attracting and growing an audience for your Closet. Fortunately, while many other platforms keep their ranking algorithms a secret, Poshmark has been relatively open about how theirs works.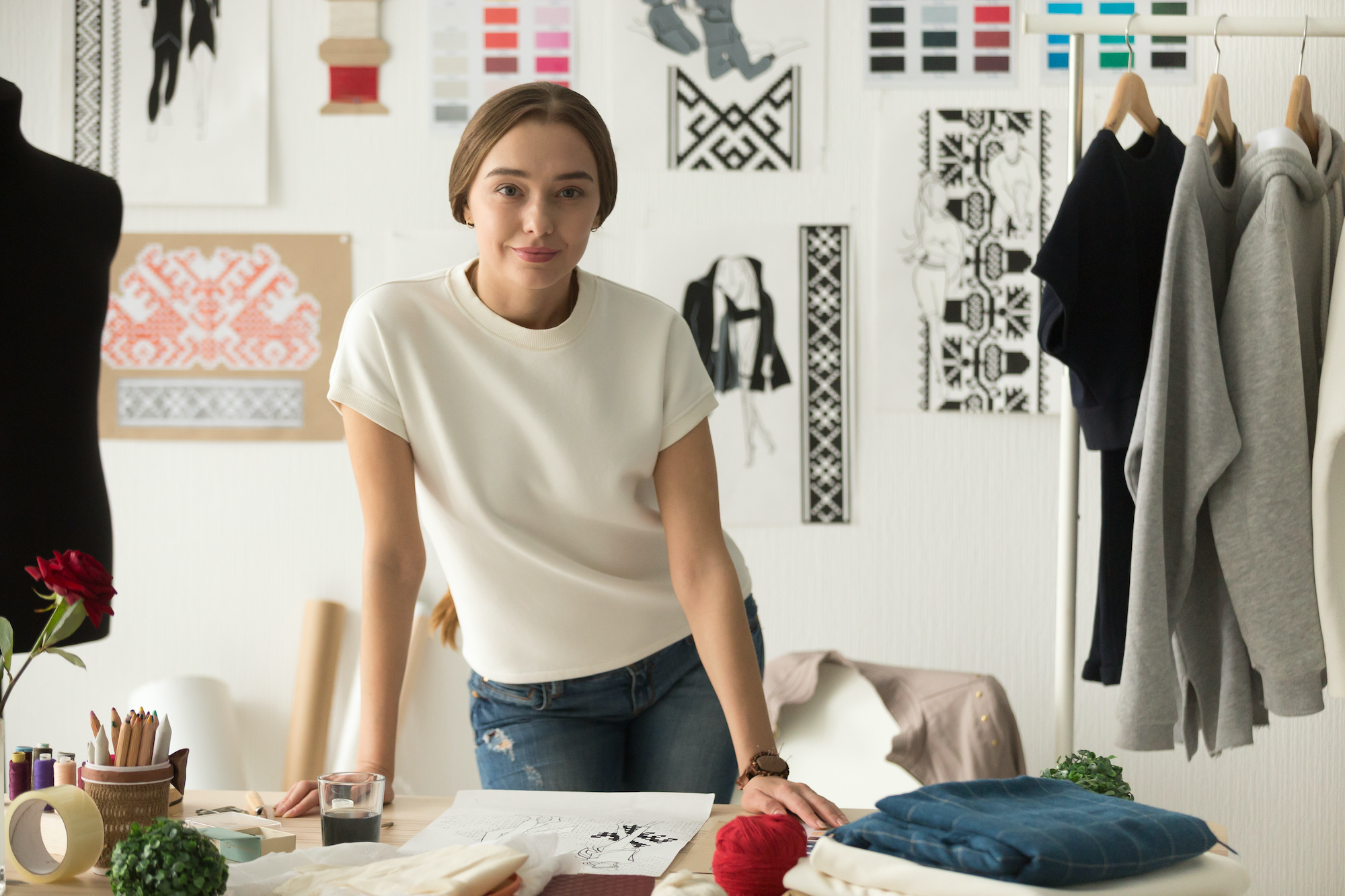 How does the Poshmark algorithm work?
There are two audiences you need to think about when understanding the Poshmark algorithm: 1) your followers, and 2) those who don't follow you.
Your Followers
For your followers, the ranking system is incredibly simple:
When you share an item, it will show up on the top of your followers' feeds.
This happens every single time you share, for every single item, for each one of your followers.
The more followers you have, the more people will see your items in your feed, and the more sales you'll get.
Non-followers
For non-followers, it is more difficult to get ranked in their Poshmark feed. The easiest way to get your items in front of these users is (at the risk of stating the obvious) to get them to follow you.
Outside of that, other ways to rank are:
List trending brands in your Closet.
List seasonally appropriate inventory.
Delisting and Relisting your inventory (more on this later in the article)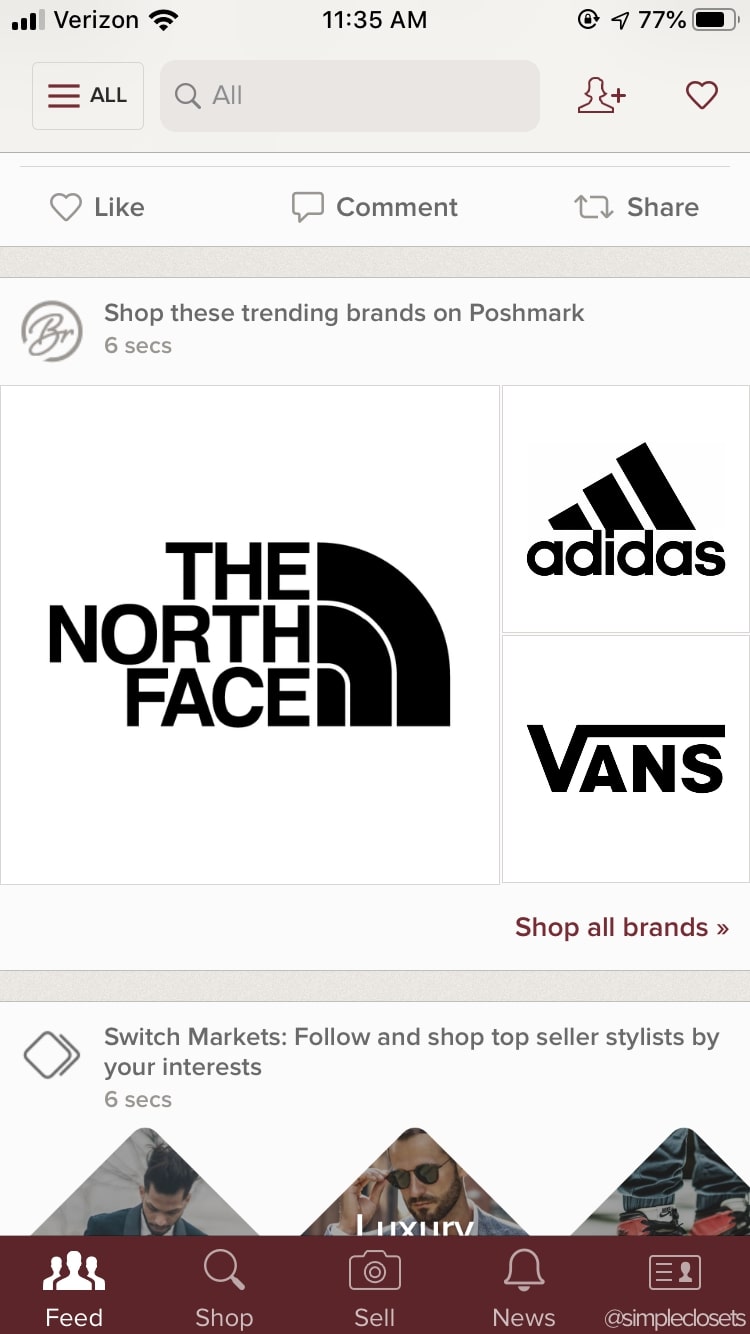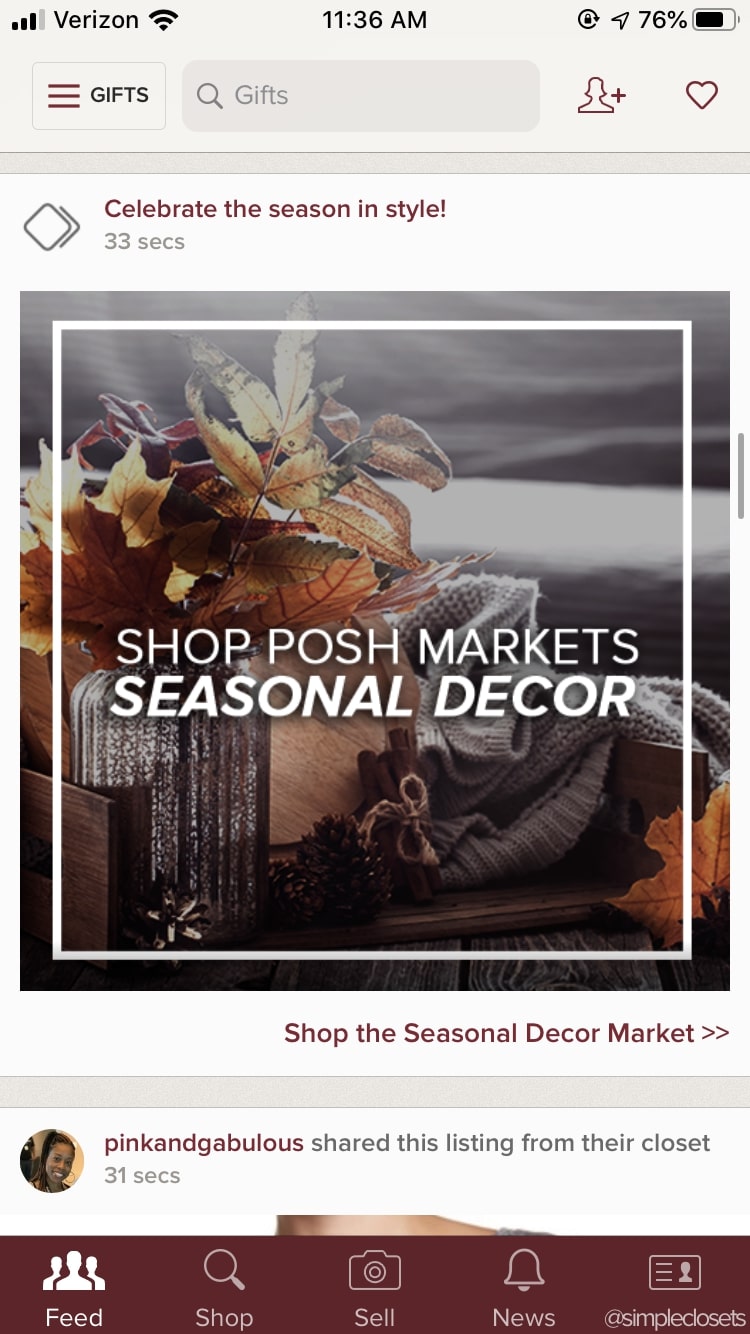 Poshmark promotes trending and popular brands at the top of the feed, so it helps to have these brands in your inventory. In addition, Poshmark also regularly has Posh Parties devoted to these trending brands, which provides other place for you to share these items.
As for seasonality, it goes without saying that people tend to buy clothes for the current season. In addition to that, Poshmark still promotes those seasonal items. When it's Fall, Poshmark will promote more sweaters and other seasonal clothing at the top of feeds.
That said, listing trending brands and having inventory that works for the season don't guarantee exposure in the feed. Your best bet is simply to get more users to follow you, and share to those users. This will guarantee you are ranked at the top of their feeds.
How to get more Followers on Poshmark
Here's the best way to get more followers quickly: share other user's items in Posh Parties when the party is active.
If you share these items when the party is happening, you know many of these other people in the party are on their phone and are likely checking Poshmark notifications. If you share your item at this time, they'll be notified and it's likely they will check out your closet and potentially share one of your items back or follow you.
It's important to understand that this is a numbers game. Not everyone whose item you share will share one of your items, or will follow you. But a sizable portion of these users will. And with enough shares, over time, this will generate thousands of followers for your Closet.
And remember, more followers leads to more people seeing your items. More people seeing your items leads to more sales. More sales leads to a successful reseller business, financial well-being, and ultimately a better life.
How to get more Sales on Poshmark
Ok, so here's the formula to generating more sales for your Poshmark business.
Share items posted by other users in active Posh Parties
Share your own items to all applicable Posh Parties
Share your own items to your Followers
It's simple, it's repeatable on a daily basis, and it works. Do this every day and you will grow your business on Poshmark.
Sharing other user's items in Posh Parties will grow your followers. And sharing your items to Posh Parties and your followers will get your items viewed and shared by more people. This will generate more sales. For advice on how to grow your Poshmark business outside of growing your following an exposure, check our best poshmark tips.
Even though this is a simple formula, the prospect of doing this every day can be daunting. Clicking the share button by hand hundreds or thousands of times per day is no fun for anyone. Luckily, a lot of this work can be automated.
Some resellers choose to hire virtual assistants to do this sharing for them, but hiring a VA can be expensive, often costing hundreds of dollars per month. And as we explain in our Poshmark Bot guide, the large majority of Poshmark virtual assistants use automated sharing tools like ClosetPilot to do the sharing for them. Why would you pay hundreds per month for a VA, when you could just use the same software that the VAs use for only $20 month?
How to Automatically Share your Closet on Poshmark
If you try to do all of this sharing manually, sharing your entire closet regularly can take hours per day. This is time that you might otherwise be spending sourcing new inventory for your Closet, or time that you would rather be spending having quality with your family.
Instead, you should get ClosetPilot to do this work for you. It is a tool that helps you share items on Poshmark quickly and easily, without you needing to be tapping nonstop on your phone or computer.
ClosetPilot can do pretty much anything you'd want to do on Poshmark to grow your following. It can:
Share your whole closet
Share your closet to active Posh Parties
Share other people's items in Posh Parties
Follow and unfollow other people automatically
So much more
I recommend checking out the product. Your thumbs will thank you. It will also help you generate more sales and grow your businesss on Poshmark.
How to Automatically Delist and Relist your Closet on Poshmark
There's one more secret Poshmark superpower that can dramatically increase sales: regularly delisting and relisting your Poshmark inventory.
When you share an item you've already listed, then it gets bumped up in the feeds of your followers. But sharing will not bump your item to the top of the Brand-specific pages in Poshmark. There's only one way to accomplish that: by Delisting and Relisting your items.
When you completely remove a listing from Poshmark, then create a new listing for it, your new listing will be given priority by the Poshmark algorithm. If you listed a Lululemon top, your new listing will be at the top of the Lululemon page on Poshmark. You will get more people seeing your listing, and will get more sales.
ListingJoy (sometimes spelled as Listing Joy), is a tool that lets you quickly and automatically Delist and Relist your Poshmark inventory. It will save you a ton of time relisting your items compared to doing it manually yourself.
Crosslisting between Marketplaces
Another benefit to ListingJoy is that you can easily list your Poshmark inventory on another marketplace (aka crosslisting). If you are looking for a way to diversify your earnings as a reseller, you need to learn how to sell on Depop, Mercari, Etsy, and other marketplaces. The best way to get up to speed on a new marketplace is to crosslist your existing inventory to the new platform.
I highly recommend giving the product a try. It also allows you to easily crosslist from Poshmark to eBay, as well as other merchants like Mercari, Etsy, Depop, and Facebook Marketplace.
If you decide to crosslist to multiple marketplaces, keep in mind the differences between them. Reselling marketplaces have different seller etiquettes, fees, and policies. Make sure you have evaluated the differences between Poshmark vs Depop, Etsy, Mercari, and any other marketplace you decide to use, before jumping headfirst into crosslisting.